Facebook makes change after Belgian court ruling that it tracks non-users
---
Privacy information - PrivateRelay - Posted 5 Dec 2015 10:10 CET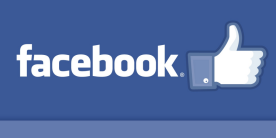 In the on going battle between Facebook and the Belgian Privacy Commissioner (BPC), Facebook has complied, well sort of.
As we previously blogged, the BPC has been on the case of Facebook for quite a while now and on a number of issues. One of the main points has however been partly resolved. This is relating to how Facebook tracks people who are not members of the site.
Cookies (files which track activity) have been given out by Facebook to non-users of the social network to track their activity. The fact that these people have never consented to any terms and conditions of Facebook deems that they are being tracked without their consent, according to the BPC.
Facebook, instead of applying the court ruling to remove the use of the tracking cookies, have pulled the ability to access public data and now force everybody to create an account before getting access. Whilst not what the court ordered it does the job by pushing people to accept their terms and conditions, i.e. agree to them being tracked.
Was this in fact simply a ruse by Facebook to blame privacy advocates for the fact that they now force everybody to have a Facebook account?
Source: BBC News
Return to blog index