Facebook slammed once again for not respecting the rights of European users
---
Privacy information - PrivateRelay - Posted 17 May 2015 9:28 CET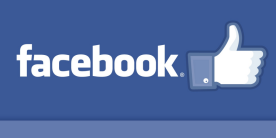 In a no holes barred report the Belgium Privacy Commission has recently lambasted Facebook for its complete lack of respect that is shows to its European users.
The Belgium state body took action following Facebooks recent modifications to its terms and conditions affecting people using the social network across Europe. The privacy commission also works with other state European privacy watchdogs in the Netherlands, Germany France and Spain.
The recently released statement says:
"Facebook 'processes' the personal data of its members, users as well as of all internet users who come into contact with Facebook. Facebook does this secretively: no consent is asked for this 'tracking and tracing' and the use of cookies. No targeted information is provided. The available information is vague and authorizes just about anything."
What has particularly annoyed the commission is that Facebook has systematically refused to even accept the authority of the state body with respect to its own citizens. Facebook has in the past hid under the fact that its European operation is located in Ireland, and as such only laws applicable in that jurisdiction apply. The hypocrisy goes further in the fact that, as the commission points out, Facebook Group also has a physical establishment in Belgium.
The way that Facebook tracks its own users, and every other user coming into contact with its services, has been historically reported. The EU state bodies now look to be finally reacting in a serious manner to force Facebook to uphold individual EU state privacy laws.
Facebook is the world's number one social network. They are also the number one in ensuring a complete lack of privacy of its users, and the abuse of their private data. The fact that Facebook also shows contempt towards their European users, in not even recognizing their state bodies that oversee their privacy, is in our and probably most EU citizen's eyes, a new low even for them.
Source: Belgium Privacy Commission
Return to blog index